Summer Program
---
The Comox Valley International Student Program offers a variety of opportunities for international students to study English during the Canadian summer (July and August).  International students will enjoy the wonderful west coast lifestyle and surroundings on Vancouver Island in a fun but focused learning environment.  Individual students and student groups aged 12 to 18 years old are eligible.  Eight weeks of study are available each summer, while a minimum commitment of 3 weeks is required.  Every day of the summer program has a trip into the community or school based activity capitalizing on the instructional practice of learning English through meaningful events.
---
Program Dates
July English Experience Summer Program
August Academic Preparation Summer Program
Why Attend the Comox Valley Summer Program?
Certified English Second Language (ESL) & British Columbia Ministry of Education teacher leaders
Assistance from Canadian secondary school 'student buddies'
Extremely safe community and region
Best weather of the year and multiple outdoor recreational activities
Small class sizes
Live with a Canadian host family
Activities Students Experience Every Year:
Surfing the west coast in Tofino, British Columbia
Vancouver and Victoria overnight trips
Camping on Hornby Island
Whale Watching
My name is YOK. I am from Thailand. When I came to Comox Valley on July program that make me know here is a good place for me to start practicing my English. This is because all the teachers in the school and also my new friends make me feel welcome and comfortable to stay.
The activity that I enjoyed the most was whale watching, I didn't realize why I like it but you should try 🙂 I hope you're going to have a great time here. Because of time in July I have now enrolled for High School here in September. Very exciting!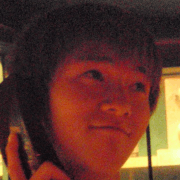 This summer I joined the Comox Valley summer program for two months. There were so many exciting activities but my favourite was staying on Hornby Island and seeing the natural beauty. My favourite pass time was strolling along the ocean and playing on the beach with my friends. I want to come back next summer and event stay for a full school year!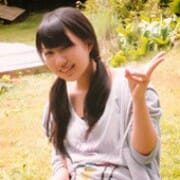 My name is Sumire  and I am from Japan. All of this summer program were new experience for me. Trip from Japan alone, stay for long time with other's house, Canada, Comox, learn English with the person from various countries etc…
English lesson and activities are very nice and a lots of fun! I participated with great expectation at first. But unfortunately my ability of English is not enough, it is regrettable that I was not able enjoy 100%. I wanted to understand the lessons and to talk all of them.
Now, I can decide that I study English much more after go back to Japan and I'll came back to beautiful place Comox to participate again. I'm thankful to everything that I experienced here. I'll change!!
I'm Celina and I'm from Germany. Although I've been staying here for only three weeks, I already feel at home. I am really satisfied being placed at my host family. My host sister is lovely! I am looking forward to hopefully deepening the relationship to my family and making good friends with my host sister. But even the other Canadians I've met so far turned out to be equally open and friendly! I am excited of meeting new people during upcoming school year.
The Comox Valley is such a beautiful area to live in. I am fascinated by always seeing the impressive mountains. And I love the beaches. I especially like the pine and fir trees partly covering the sand and nearly reaching the sea. I have never seen that before. It's amazing! In general the nature surrounding the Comox Valley is incredible. I particularly liked our trip to Hornby Island as I like doing outdoor activities.
My favourite experience was the Kayaking tour and the wonderful views of the island's coast. While staying on Hornby for four days I also got closer to two other girls participating in the program.